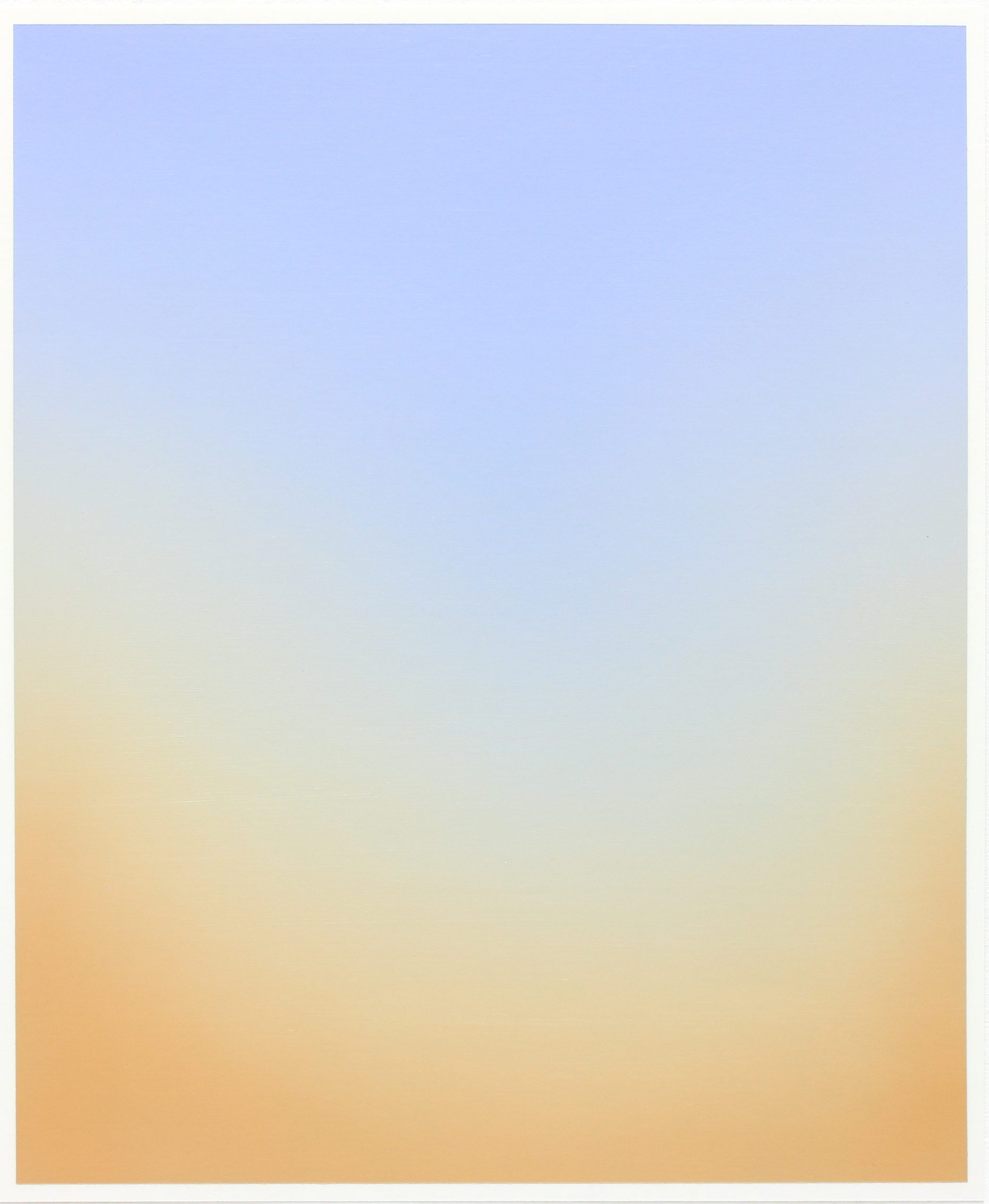 Ohne Titel, 2019
Öl auf Papier
29 x 24 cm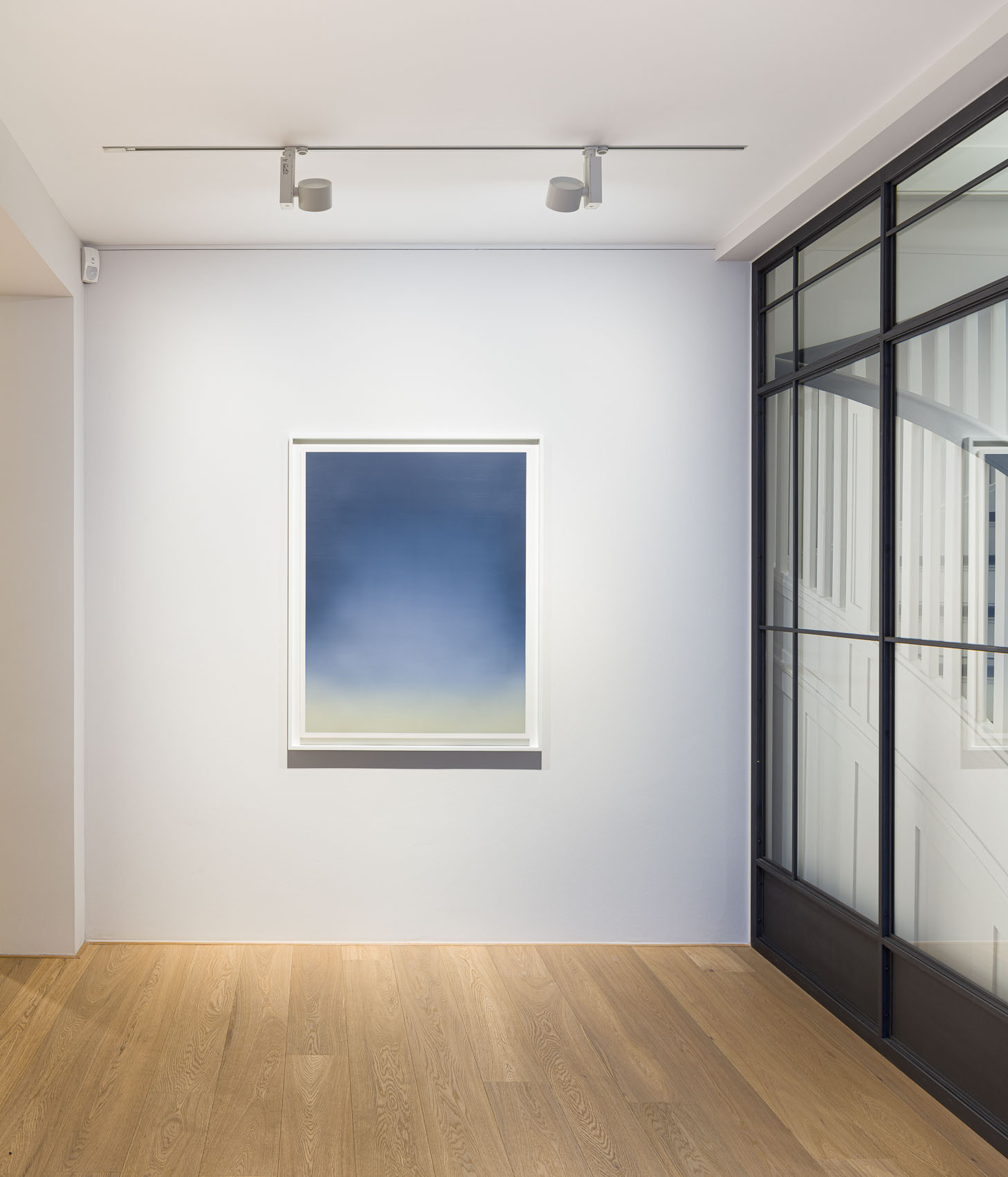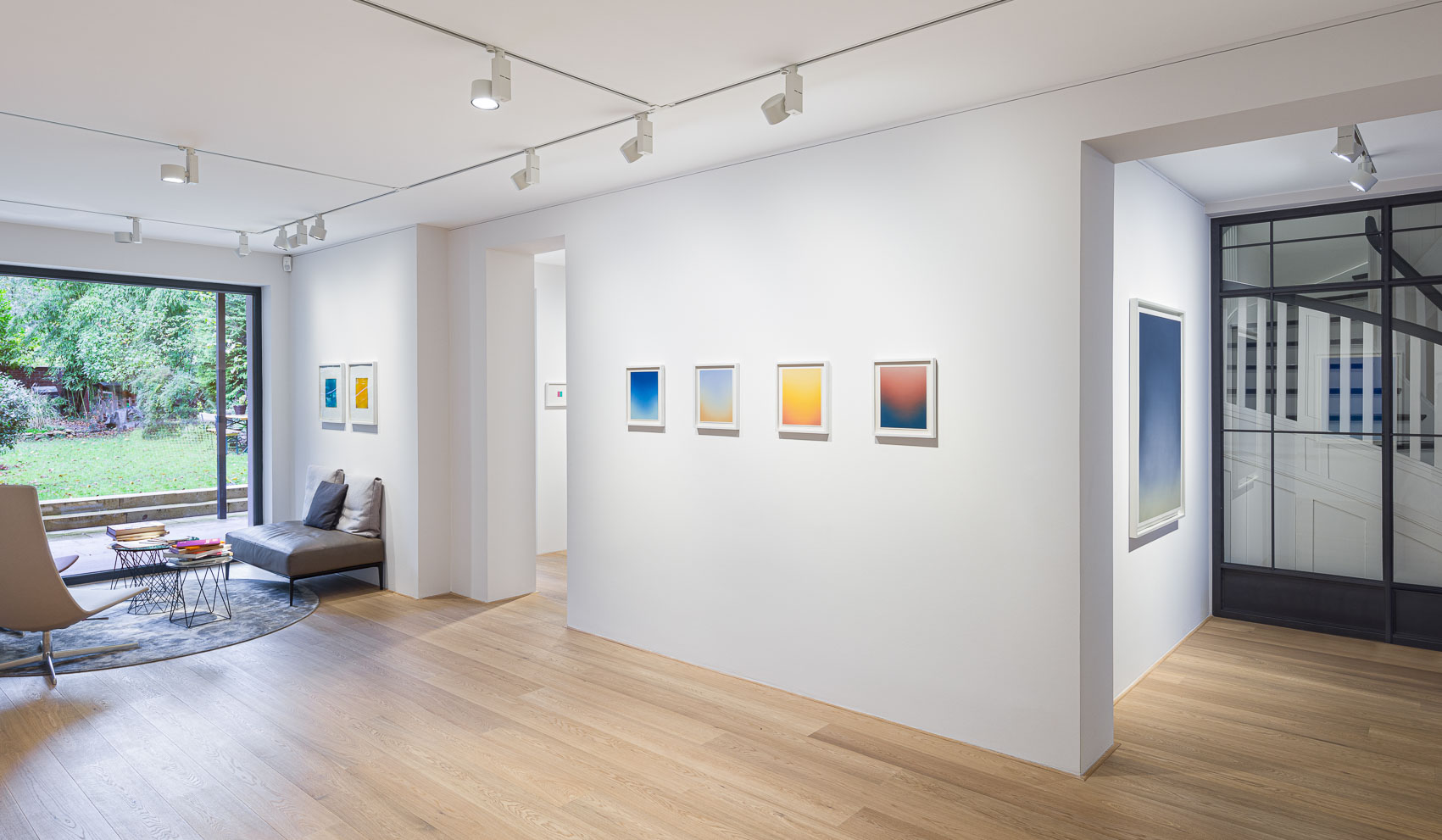 Eric Cruikshank – Reductive in Nature
08.11.2019 – 24.01.2020
Wir freuen uns sehr unsere erste Einzelausstellung mit Eric Cruikshank (*1975 in Inverness) zu präsentieren. Erics abstrakte Malerei findet ihre Inspiration im Licht und in der Landschaft seiner schottischen Heimat. Er merkt dazu an:
"Taking landscape as an initial starting point, my paintings are not about literal presentation; instead the focus is on the emotive qualities of place. Using an objective palette tied to the Scottish landscape, colour acts as a vehicle to reveal the picture planes underlying points of reference."
Eric Cruikshank studierte Malerei und Zeichnung am Edinburgh College of Art. Seitdem hat er u.a. Stipendien der renommierten Pollock-Krasner Foundation, des Oppenheim-John Downes Memorial Trust, des Hope Scott Trusts und des Santa Fe Art Institute erhalten. Seine Werke befinden sich in Privatsammlungen in Europa, Nordamerika und Asien.
Ausgewählte Werke der Ausstellung