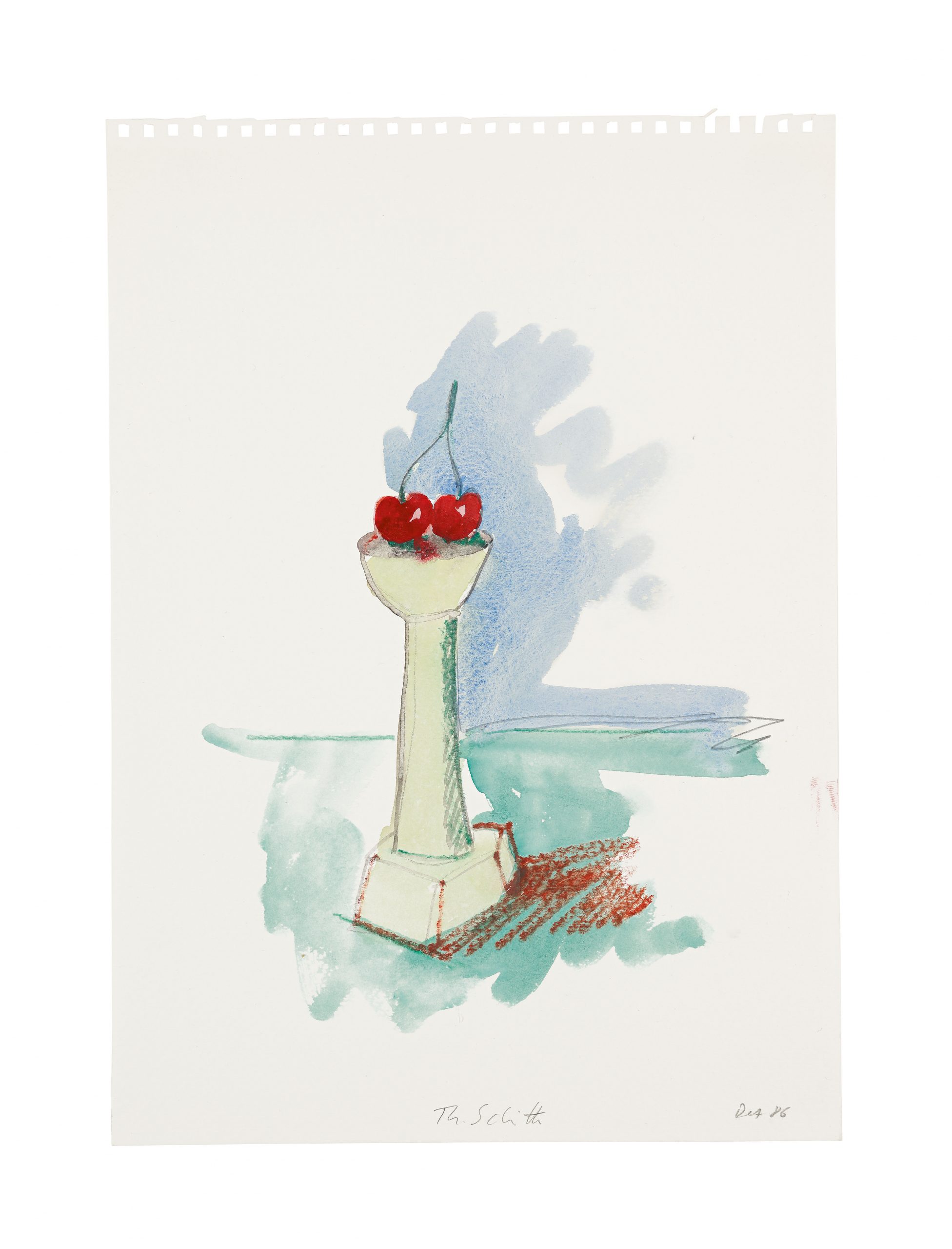 Thomas Schütte
Kirschensäule, 1986
watercolor, pencil and pastel on paper
35,5 x 25,4 cm I 14 x 10 in.
signed and dated below

Thomas Schütte
Architektur Modelle 1980-2006, 2006
suite of 27 etchings with relief printing on Zerkall laid paper, with original portfolio and accompanying book
each 52.7 x 76.2 cm I 20 ¾ x 30 in.
edition 35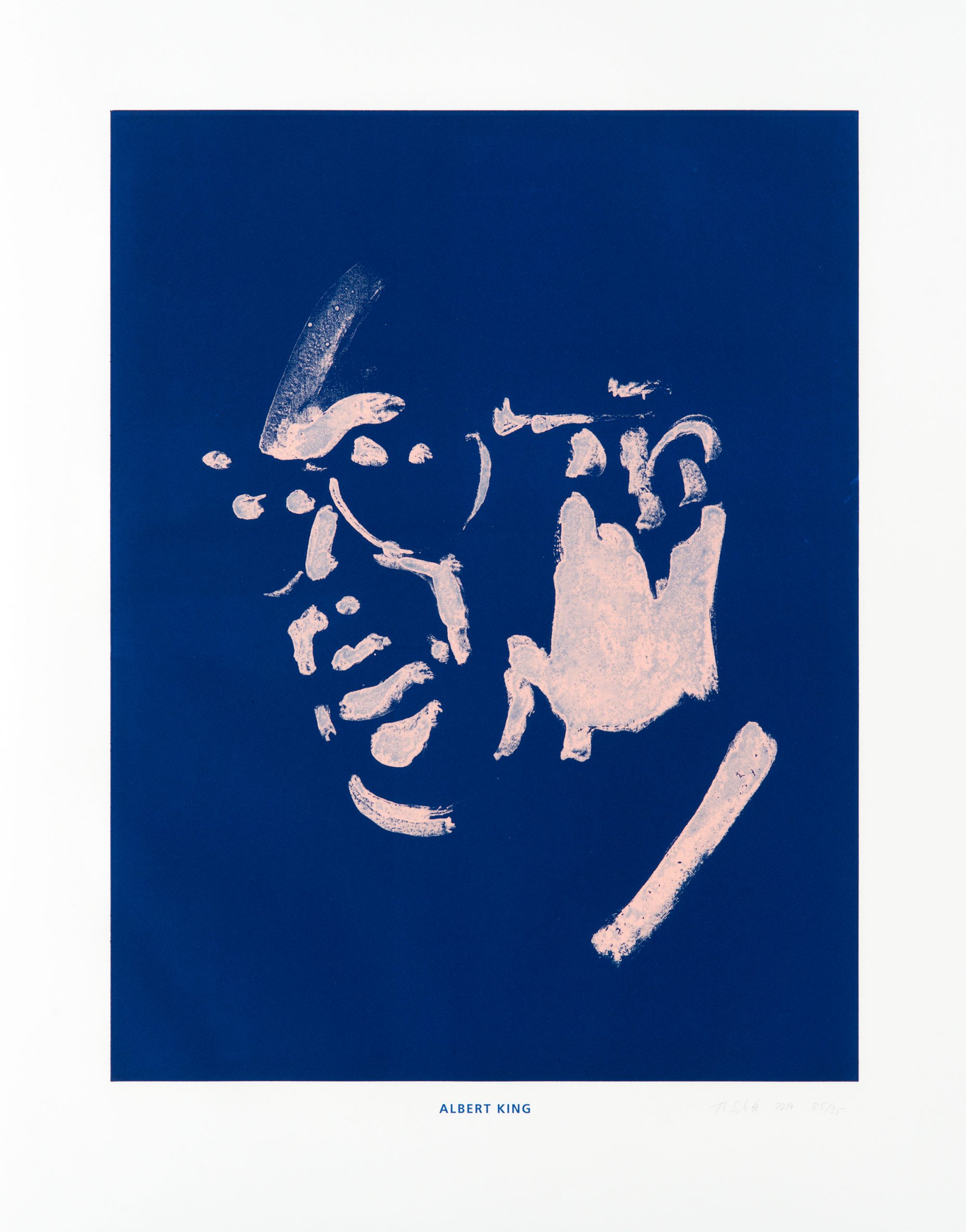 Thomas Schütte
Albert King (from: Blues Men), 2019
suite of 8 prints, Intaglio on paper
each 91 x 68.5 cm I 35 ¾ x 27 in.
signed and dated
edition 35

Thomas Schütte
Woche, 1999
suite of 7 color lithographs on paper in a portfolio
each 62.5 x 47 cm I 24 2/3 x 18 ½ in.
signed, numbered and dated
edition 50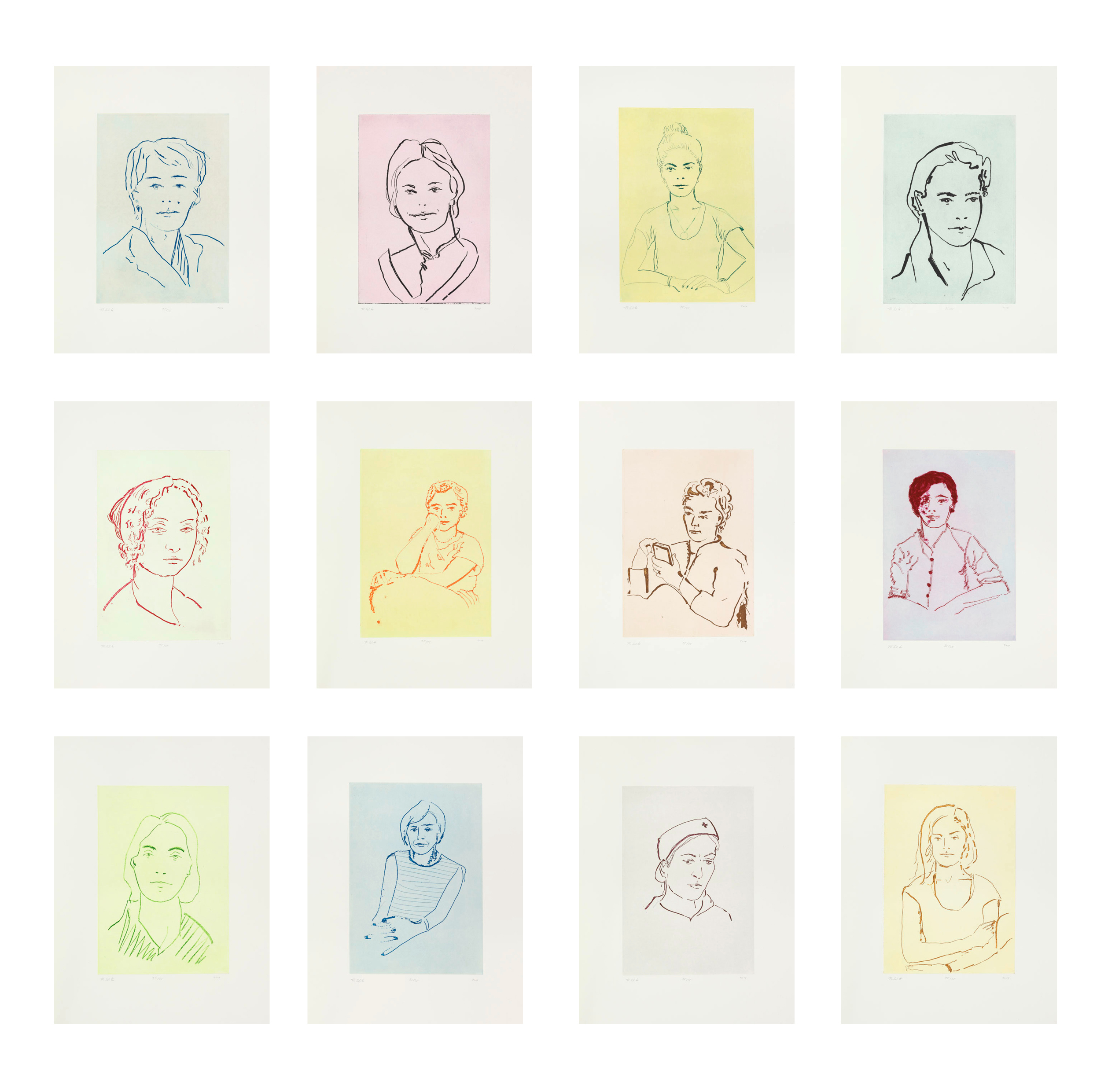 Thomas Schütte
12 Portraits, 2014
suite of 12 color etchings on paper
each 73.5 x 53 cm I 29 x 20 ¾ in.
numbered, signed and dated on the reverse
edition 35/35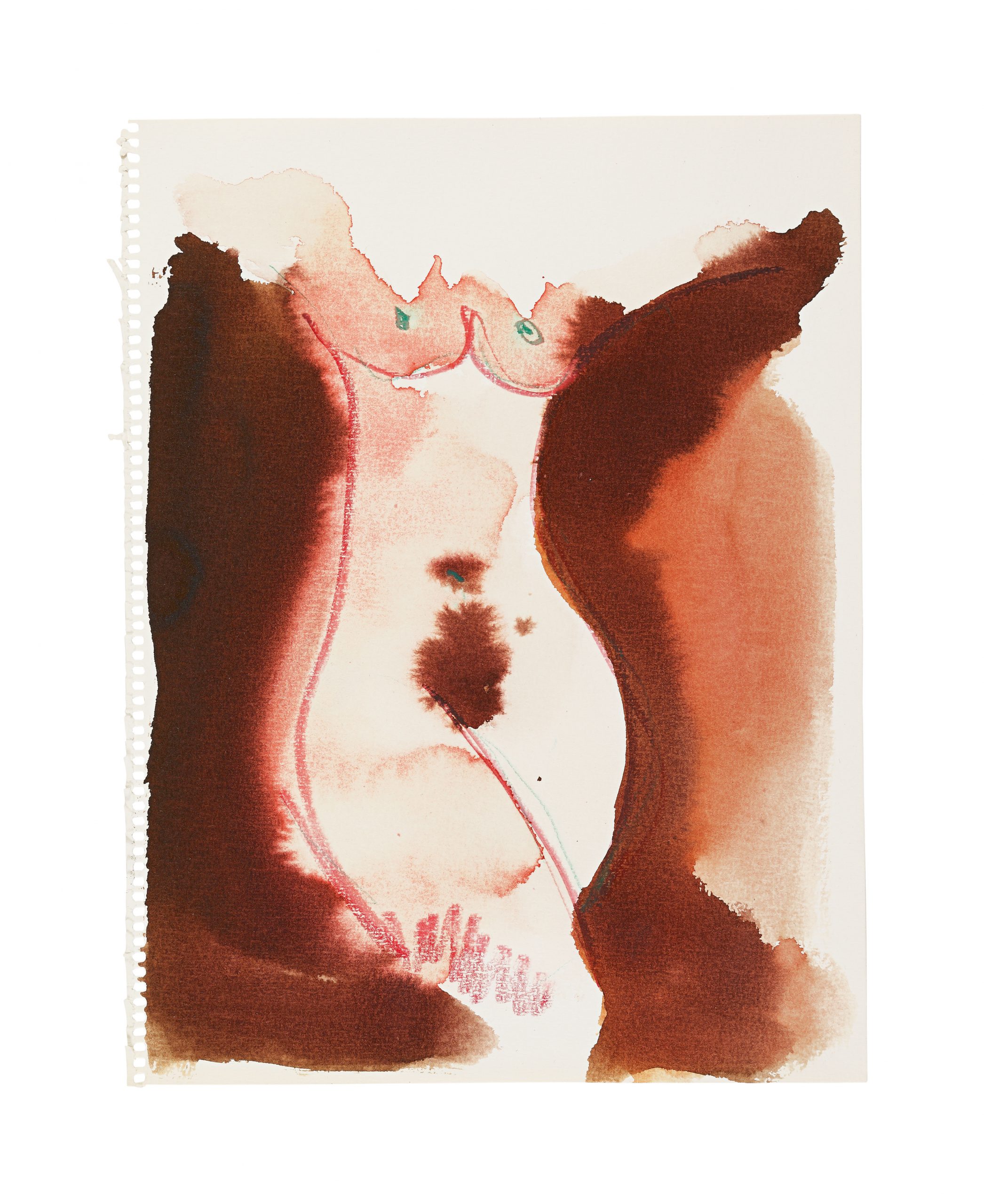 Thomas Schütte
Untitled (Nude), 1987
watercolor, pastel and pencil on paper
32 x 24,2 cm I 12 2/3 x 9 ½ in.
signed and dated on reverse
Thomas Schütte – Prints and Watercolors
01.02. – 30.04.2021
We are pleased to present our first virtual exhibition "Thomas Schütte – Prints and Watercolors".
Thomas Schütte (born 1954 in Oldenburg) studied under Fritz Schwegler and Gerhard Richter at the Düsseldorf Academy of the Arts in the 1970s and has since become one of the most versatile and important contemporary artists. He not only works as a sculptor and painter, prints have also consistently played a central part in his oeuvre. He first gained publicity in the 1980s with his architectural models and since then has created numerous suites and portfolios covering a wide thematic and technical range.
Thomas Schütte has received many recognitions for his oeuvre, including the Arnold Bode Prize in 1990, the Kurt Schwitters Prize in 1998 and the Golden Lion as best artist at the Venice Biennale in 2005.
His works are held in important international collections including the Museum of Modern Art New York, Tate Modern London and the Nationalgalerie in Berlin. In recent years, leading museums such as the Museum Folkwang, the Fondation Beyeler and the Moderna Museet in Stockholm honored the artist with major exhibitions.
Thomas Schütte lives and works in Düsseldorf.
Selected works in the exhibition