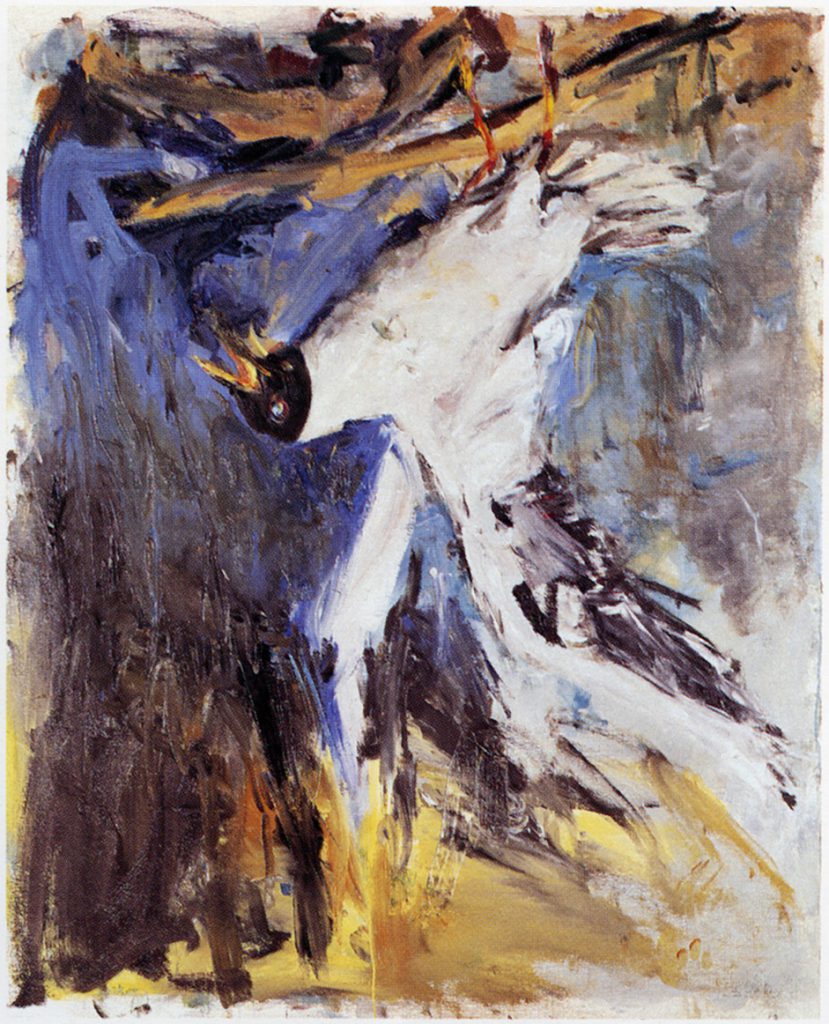 Georg Baselitz
Fingermalerei, 1973
Oil on canvas
162 x 130 cm
Sold
Schacky Art & Advisory offers you a range of services in the area of modern, post-war and contemporary art:
Advisory
Developing a concept and advising in the buildup and extension of a collection. Identifying and sourcing works of art. Assistance in all matters pertaining to collection management.
Expertise
For almost 15 years we have participated in the international art market at the highest levels. During this period we have placed works on behalf of clients with a total value in the tens of millions.
Our experience and expertise allows us to be at your side with swift and sound judgments regarding potential acquisitions or sales. Furthermore, we provide you with extensive research concerning provenance, condition, valuation and authenticity all of which are of ever greater importance in the art market.
We work with you from the start and are ready to stand by your side at every step of the way whether you are starting a collection, looking to focus an existing one or have just inherited one.
Exclusive Access
The global art market provides enormous opportunities for buyers and sellers of contemporary art. For the uninitiated, however it can also be confusing and opaque.
That's where we come in. Our clients profit from our in-depth knowledge, connections and experience. With our longstanding engagement in the international market we have built a valuable network throughout North America, Europe and Asia. We work independently and neutrally from auction houses and galleries and can frequently place works directly with collectors.
Private sale, direct purchase or auction consignment, we advise you on the most successful route to market at highly attractive rates and with spectacular results. Conversely, we can offer you highly sought after access to the private market where masterworks are traded out of the public limelight.
Privacy
Privacy and trust is our greatest asset.
Your details are treated with the utmost secrecy by us, especially also concerning counterparties in the art market such as auction houses, galleries or collectors.
You can rest assured that with us, your confidential information remains precisely that.