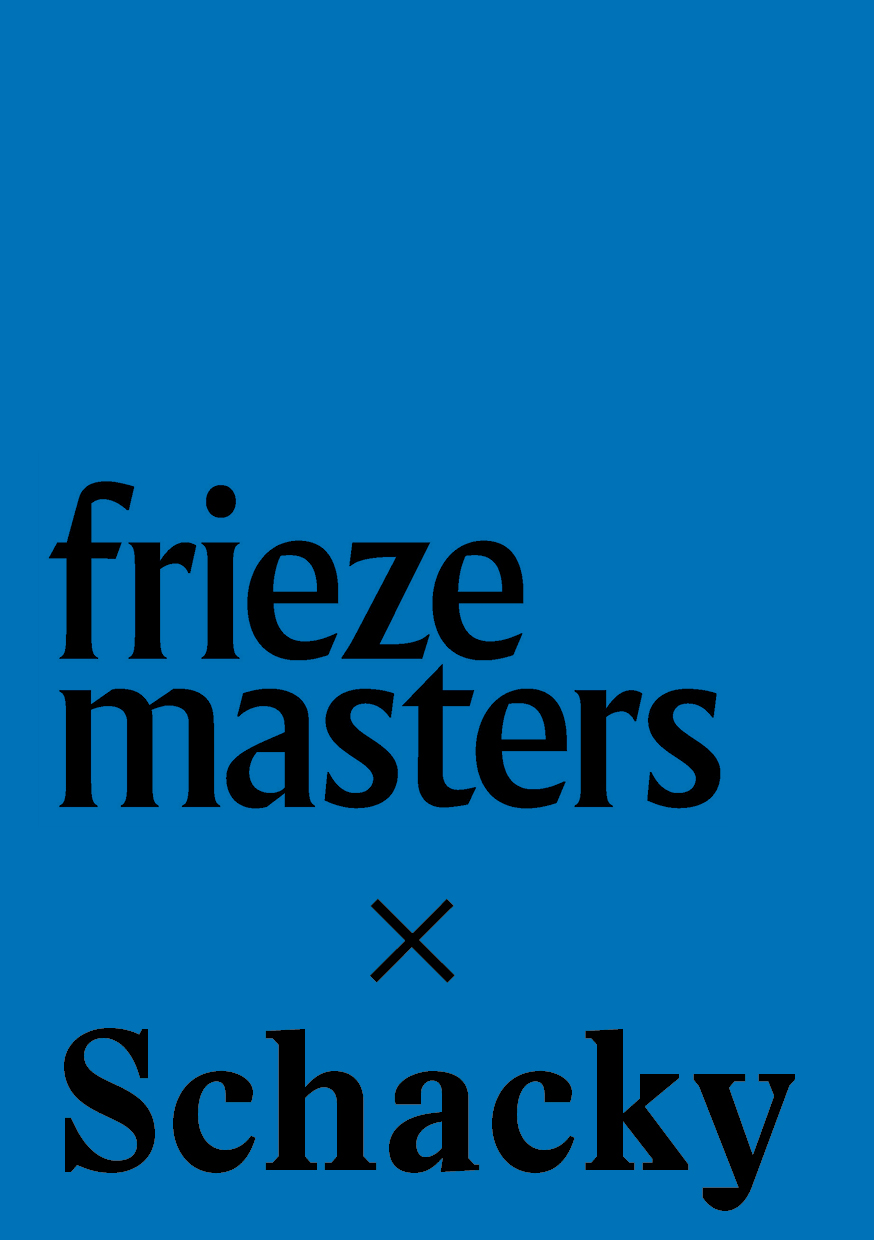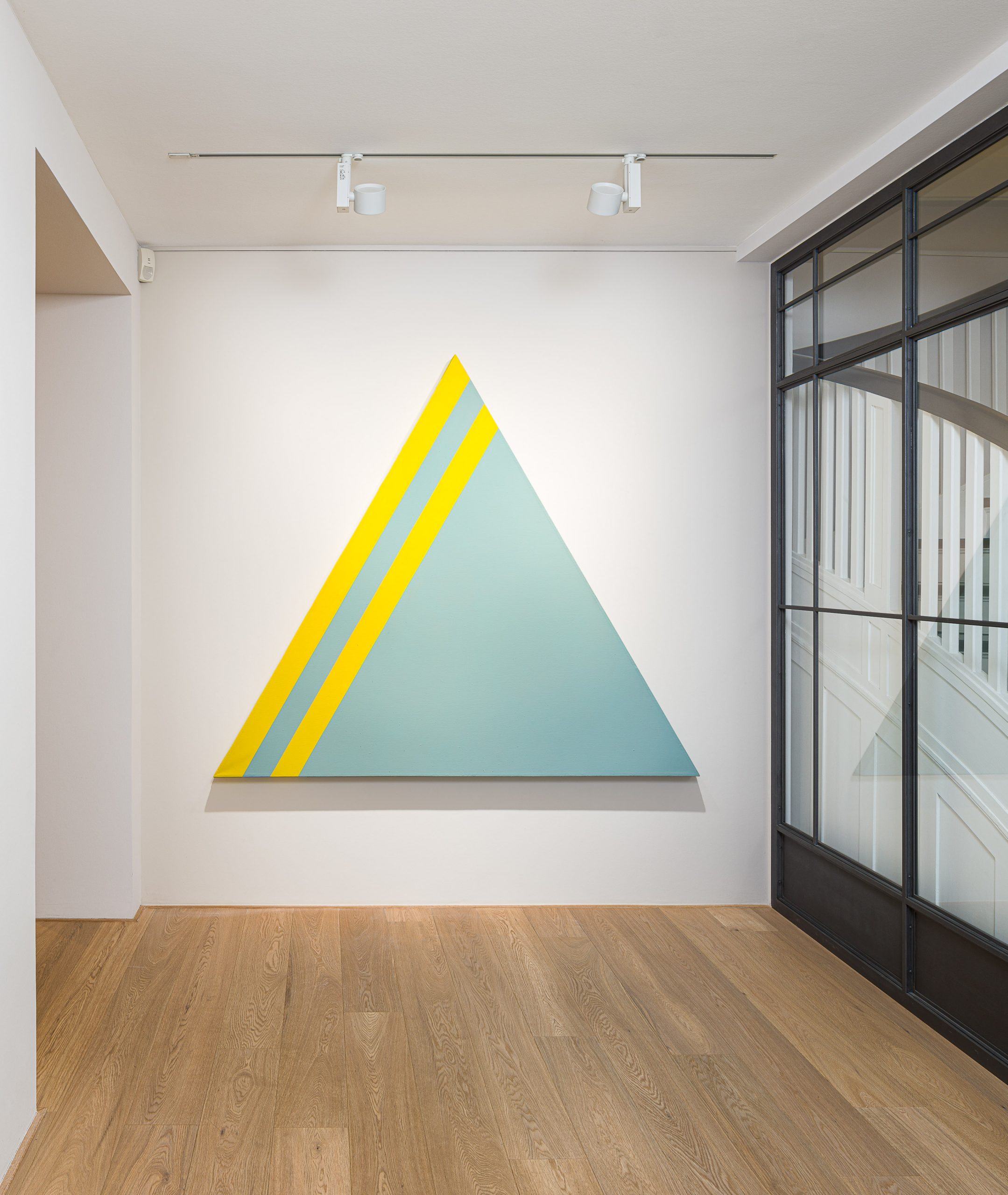 Winfred Gaul 
Gizeh IX, 1971
Polyvinyl acetate on canvas
69 x 78 3/4 x 2 1/3 in.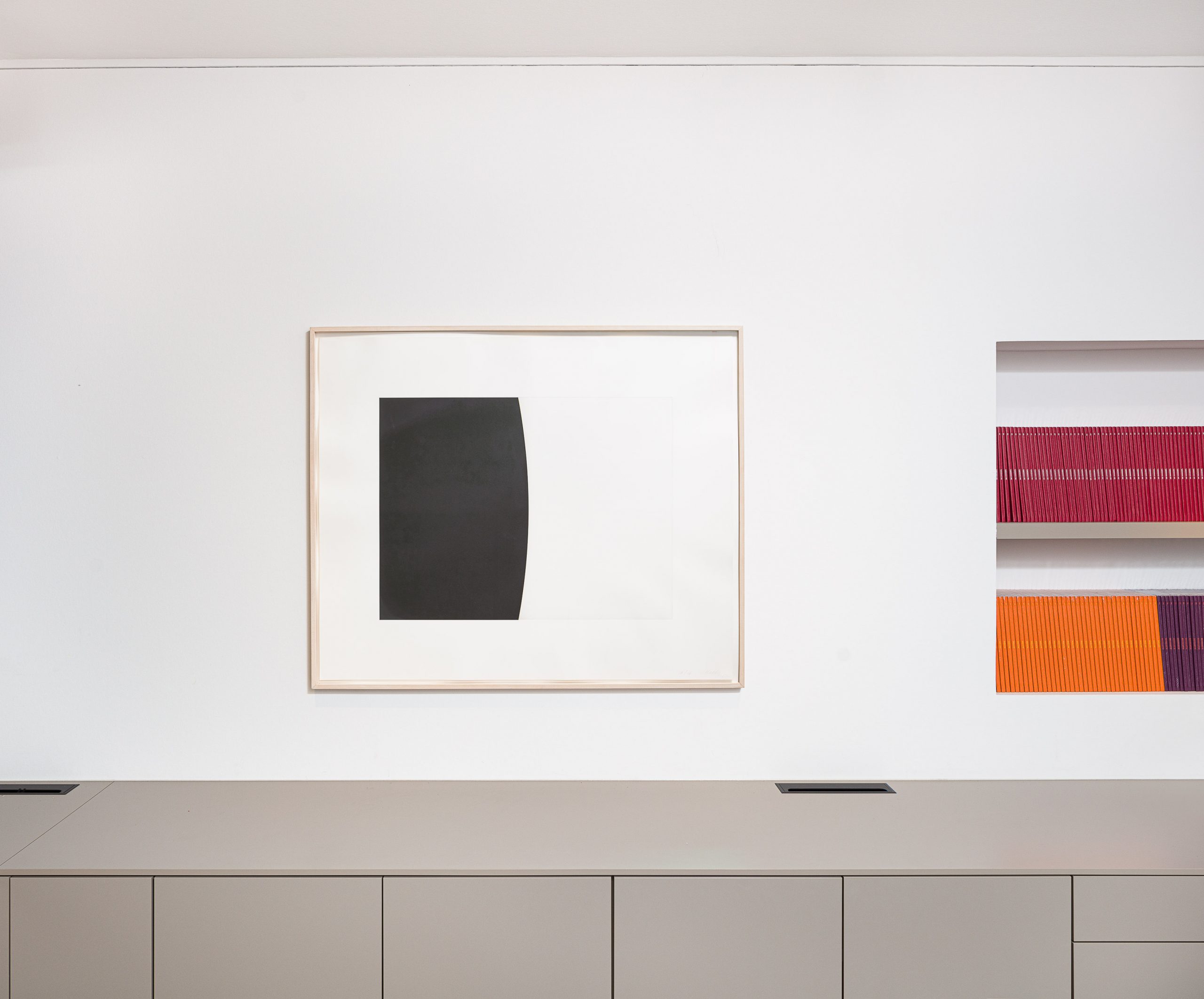 Ellsworth Kelly
Canigou, 1973 - 1976
Lithograph on cardboard
34 x 41 in.
Edition of 16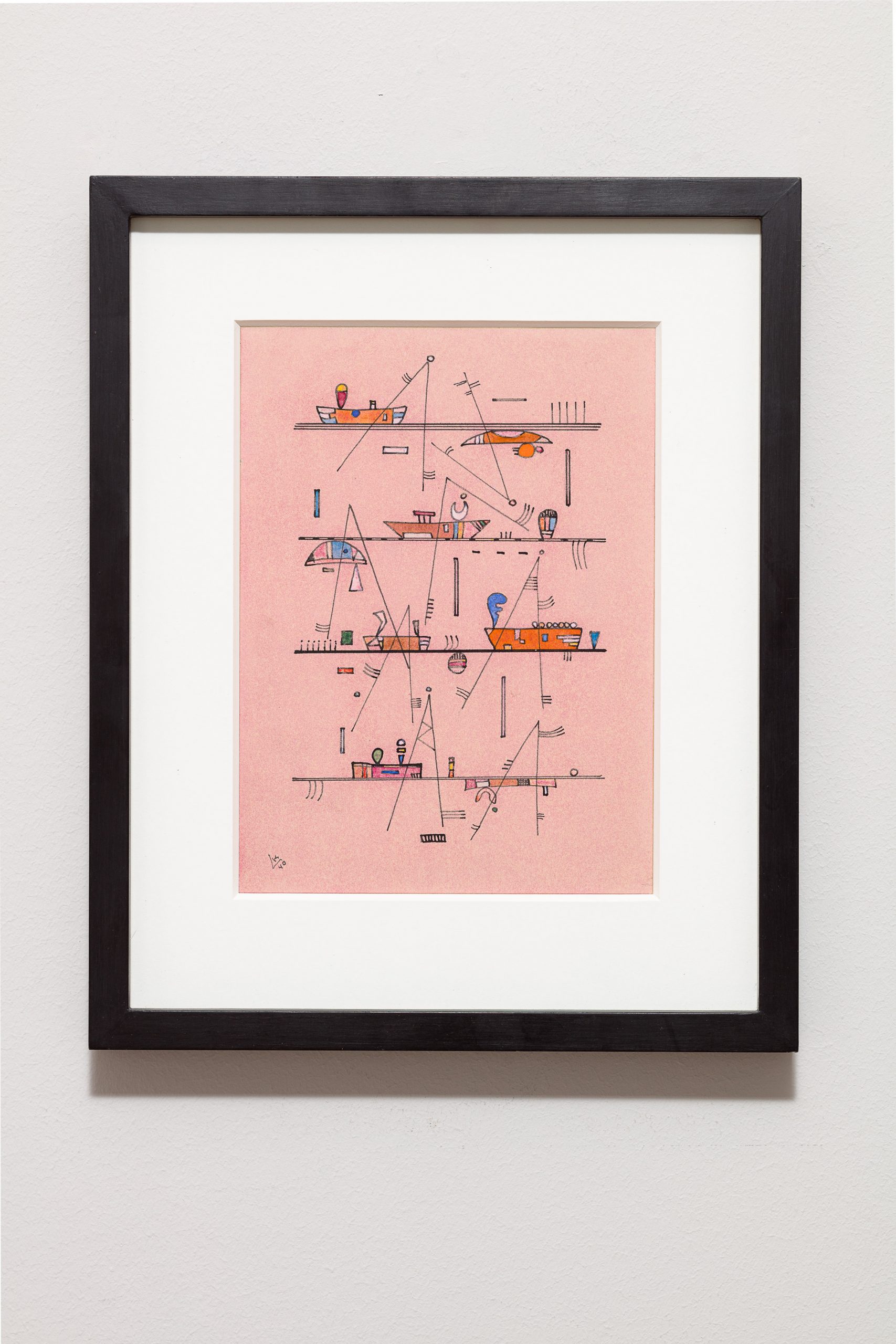 Wassily Kandinsky
Ohne Titel, 1940
Watercolor and pen and India ink on paper on cardboard, mounted by the artist
8 2/3 x 6 1/3 in.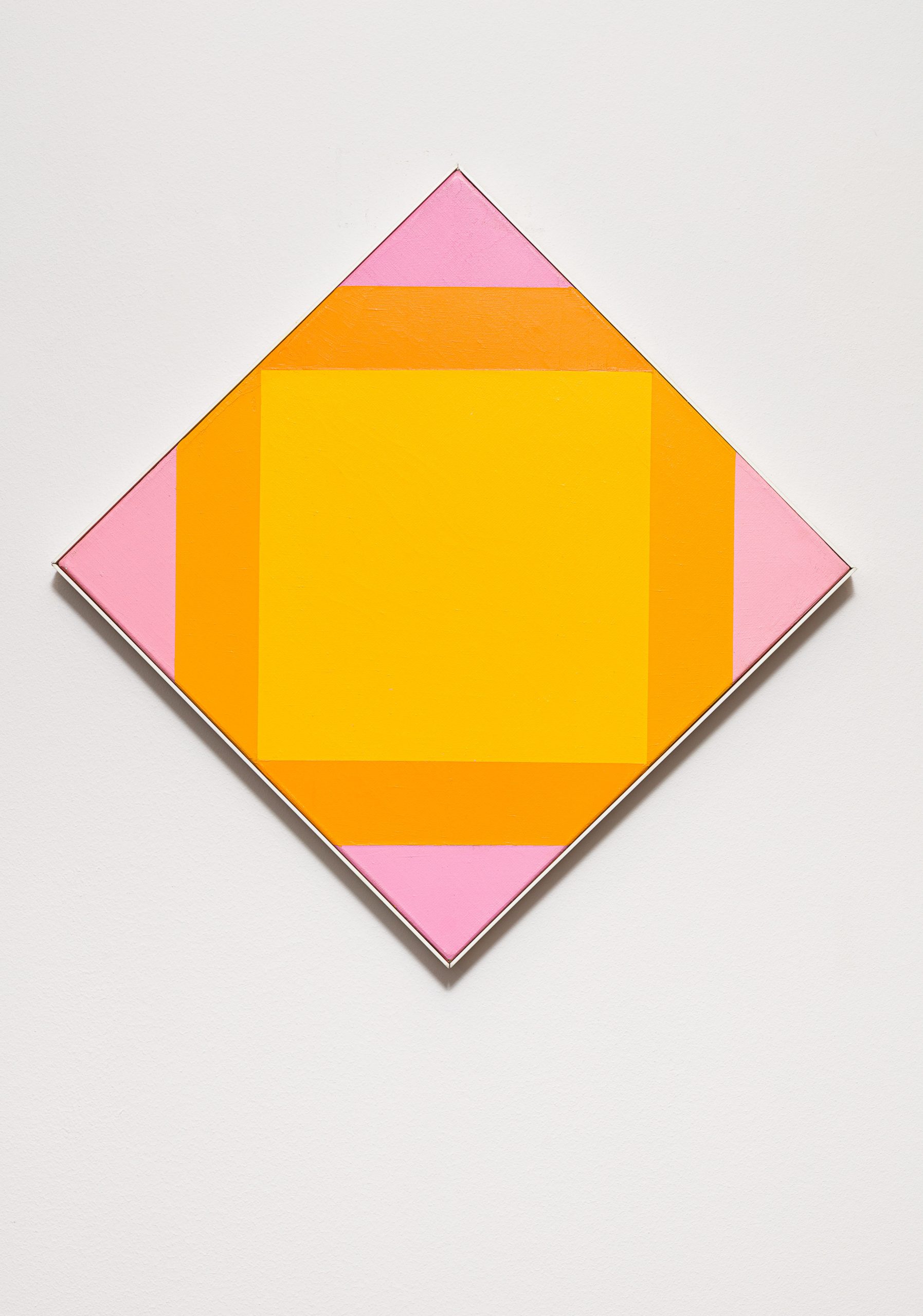 Max Bill
Strahlung aus gelbem Kern, 1972 - 1974
Oil on canvas
15 3/4 x 15 3/4 ∅ 22 1/2 in.

Richard Paul Lohse
Entwurf B zu waagerechte Dominante mit violettem Quadrat, 1950/1977
Acrylic on canvas
11 3/4 x 11 3/4 in.
frieze masters X Schacky
09.10 – 30.10.2020
On the occasion of our very first participation at Frieze Masters, we are pleased to present a selection from our joint project "Hard Lines – Origins and Aspects of Hard Edge Painting" in our Düsseldorf showroom.
The presentation will focus on the origins and development of hard edge abstraction on both sides of the Atlantic during the middle of the 20th century. Rather than growing as a unified international group, hard edge developed separately in Europe and the USA but held common origins. Exponents of hard edge developed the disciplines of De Stijl, holding onto Van Doesberg's key philosophy that all but the most essential forms and colours should be excluded. This credo was revered at the Bauhaus by teachers and pupils alike and the roots of hard edge painting, whereby abrupt transitions in colour or tone became the conceptual structure, took hold. When Josef Albers fled Germany for America, he continued to teach the substance of what he had taught at the Bauhaus at Black Mountain College.
During the 1950s, movements of geometric abstraction and op art developed and artists with similar concerns formed international groups to further the exchange of ideas. This new wave found attention through important exhibitions in the USA: Post-Painterly Abstraction curated by Clement Greenberg at LACMA in 1964, which championed artists who rejected Abstract Expressionism's grandiosity, The Responsive Eye at MoMA in 1965 and Systemic Painting at the Guggenheim in 1966. Through the curation of these exhibitions, which included many of the artists we are presenting, the common threads of hard edge abstraction were pulled tight and a wide ranging discourse began that continued into minimalism, conceptualism and the abstract painting of a later generation,including Günther Förg and Imi Knoebel amongst others.