Günther Förg
Untitled, 1990
acrylic on paper
35,5 x 28 cm I 14 x 11 in.
signed and dated top right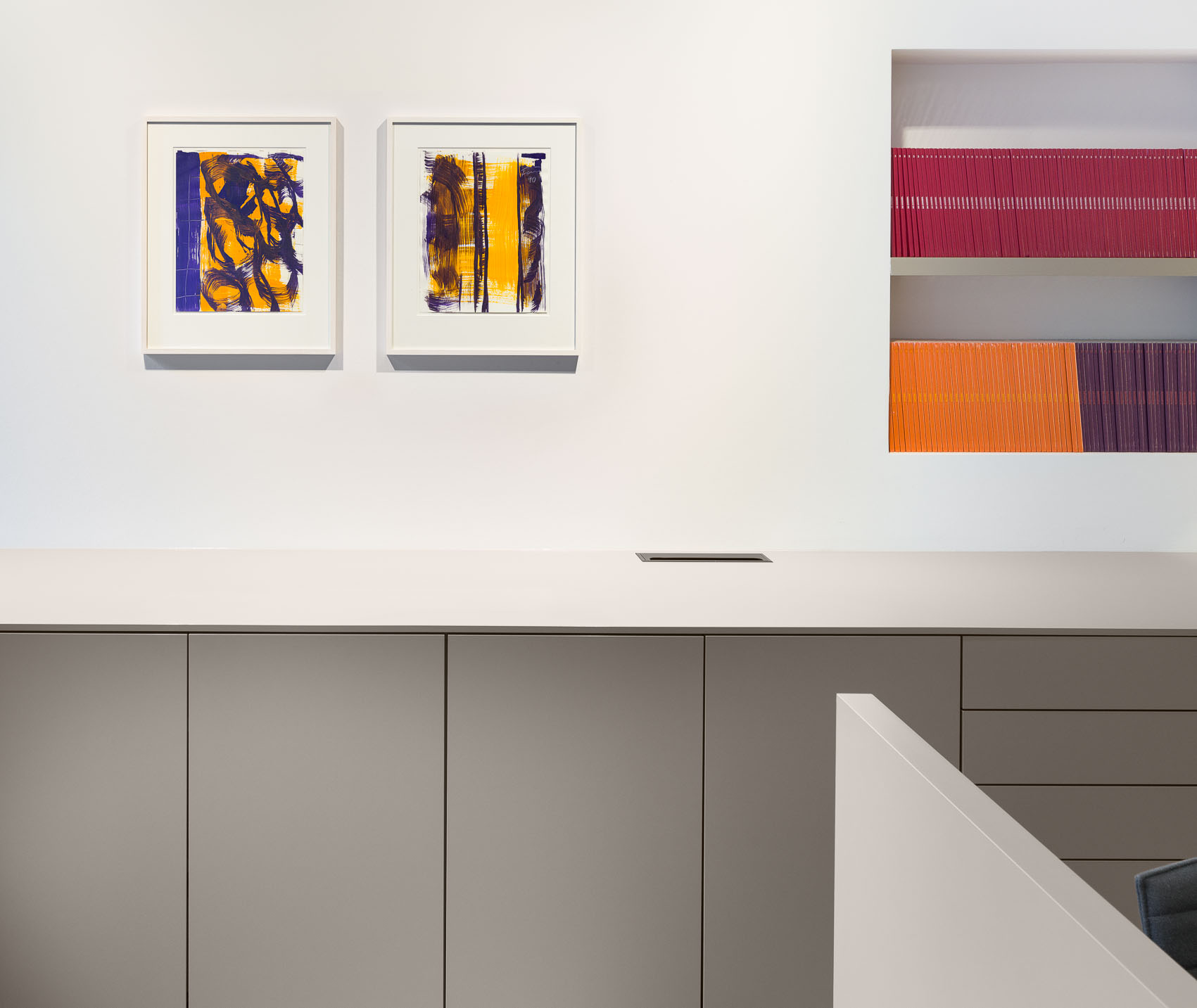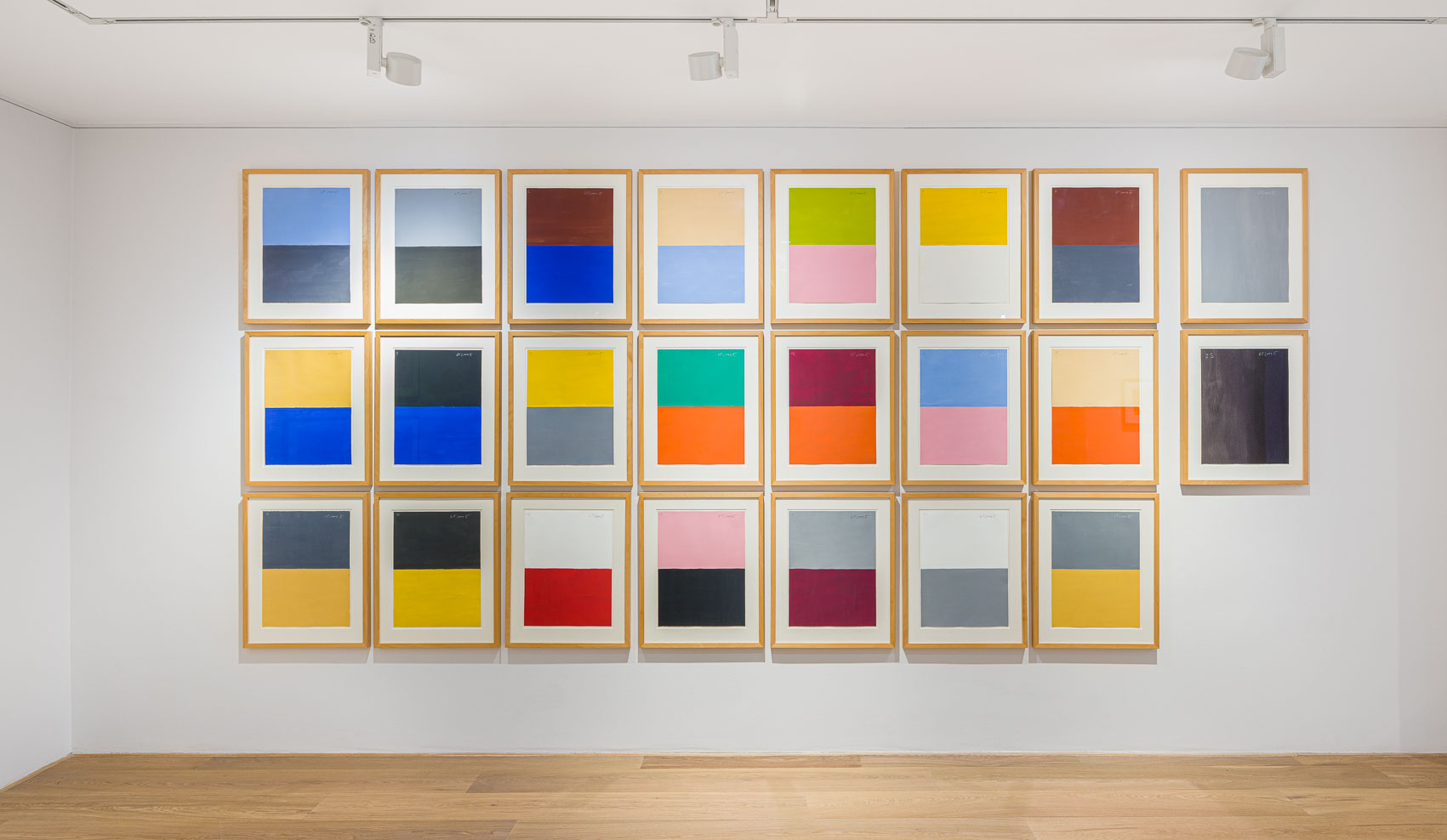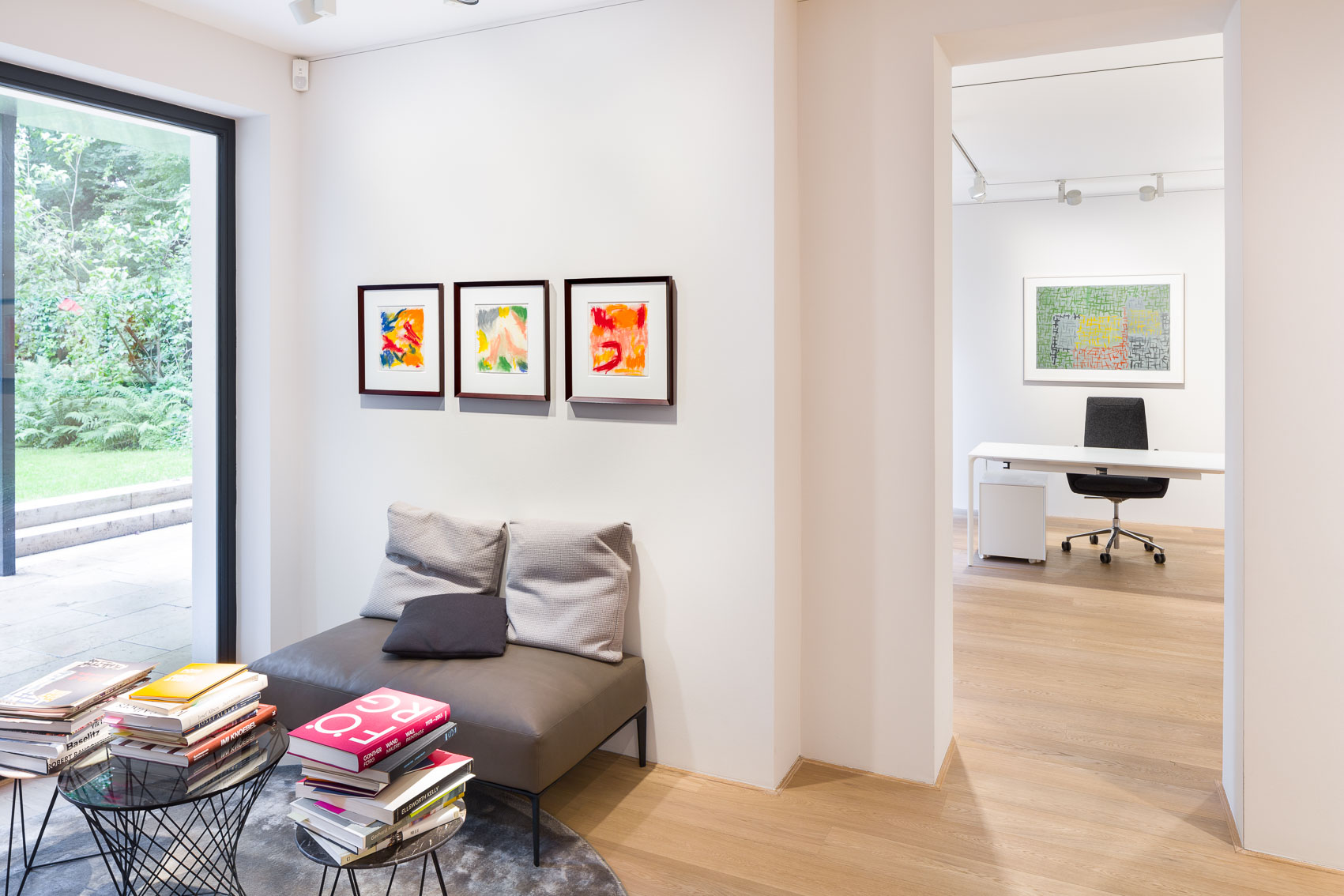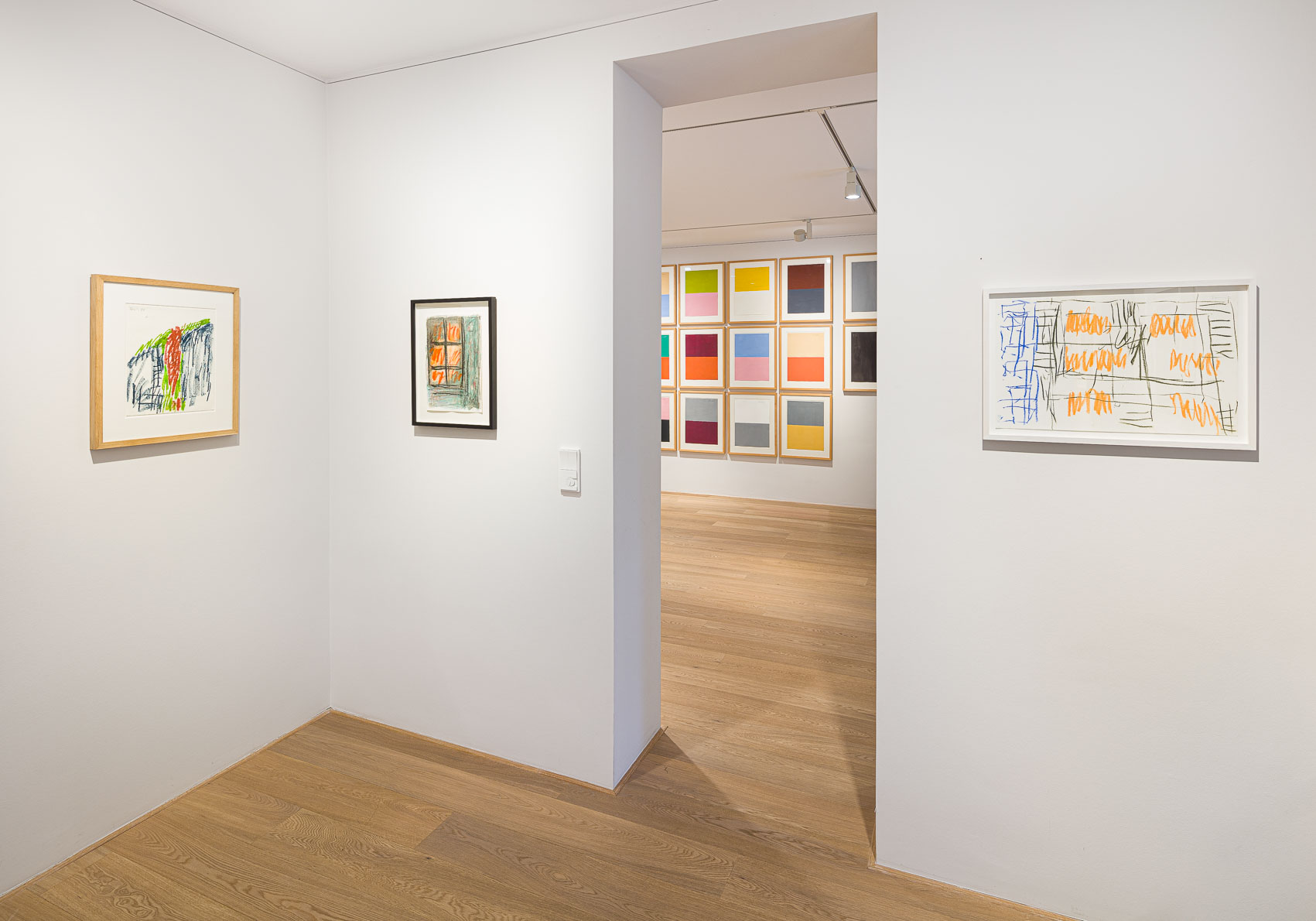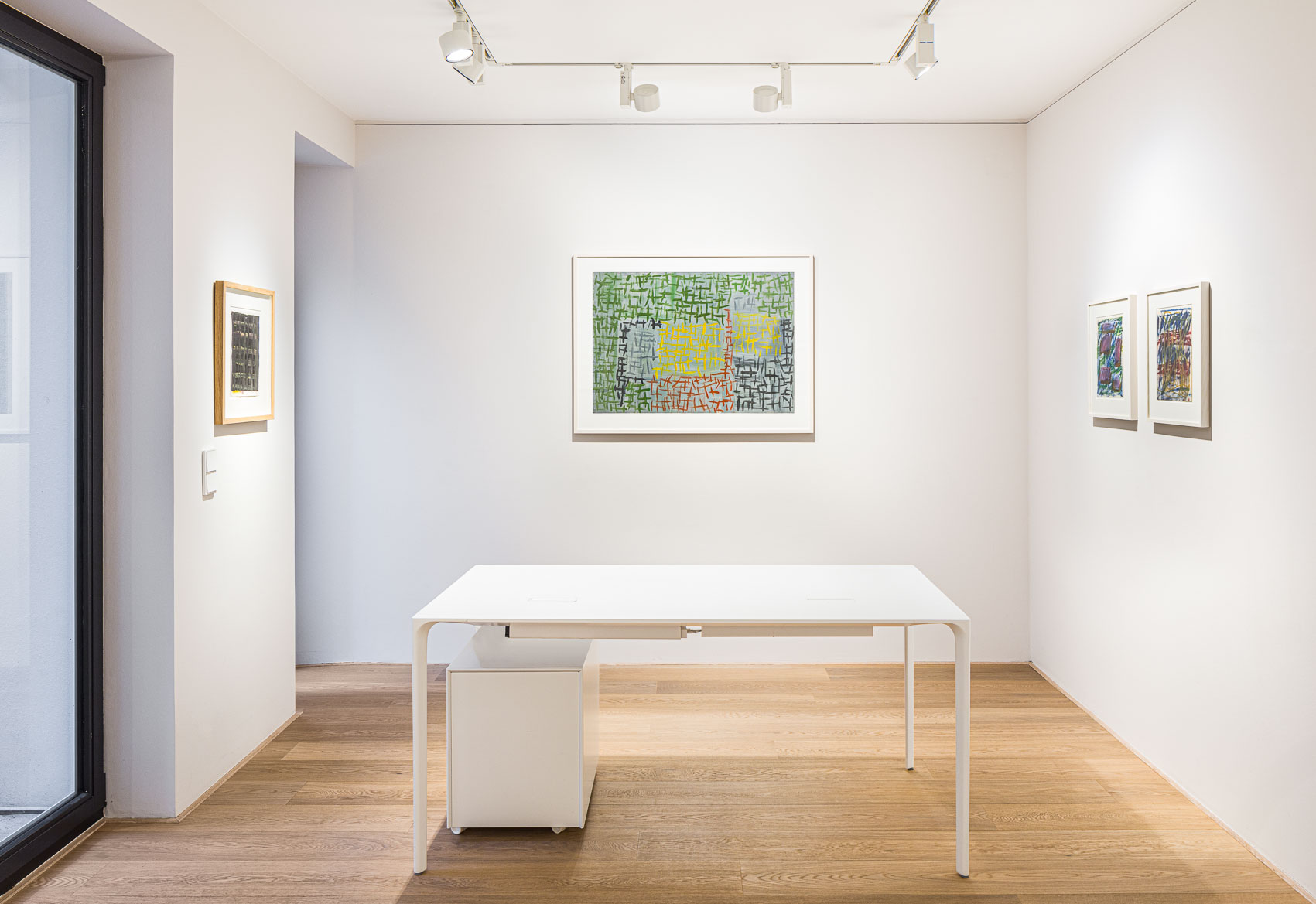 Günther Förg – Works on Paper 1983 – 2009
02.09. – 15.10.2021
After finishing his studies at the Academy of Fine Art in Munich, Günther Förg (1952, Füssen – 2013, Freiburg) set out in the 1970s to create an extensive and multi-facetted oeuvre. He garnered attention internationally in the 1980s with his series of large format architecture photographs which intensely questioned modern architecture and its cultural and political implications from the Bauhaus through to the buildings of fascist Italy in the 1930s. From the mid-1980s Förg returned to abstract painting, creating a complex system of compositional rules that laid the foundation for painting series throughout the following decades. Förg creates the tension that many of these works evince, by confronting their crisp minimalist form with an enduring gestural sensuality. As Christian Malycha points out, Förg "takes the liberty to bring together such incompatible counterparts as Judd and Baselitz in order to unite them as one." The heterogeneity of the media used, from wall paintings, sculptures, reliefs, photographs, paintings to works on paper underlines Förg's willingness to experiment and the diversity of his creative approaches.
Günther Förg was professor of painting at the Academy of Fine Art in Munich from 1999 until his death. His works can be found in the collections of many important museums and private collections, including MoMA, Tate, Beyeler Foundation, Kunstsammlung NRW, Stedelijk Museum. Most recently the Dallas Museum of Art and the Stedelijk in Amsterdam presented the retrospective "A Fragile Beauty".
We thank Mr. Michael Neff and the Günther Förg Estate for their kind assistance in cataloging the exhibited works.