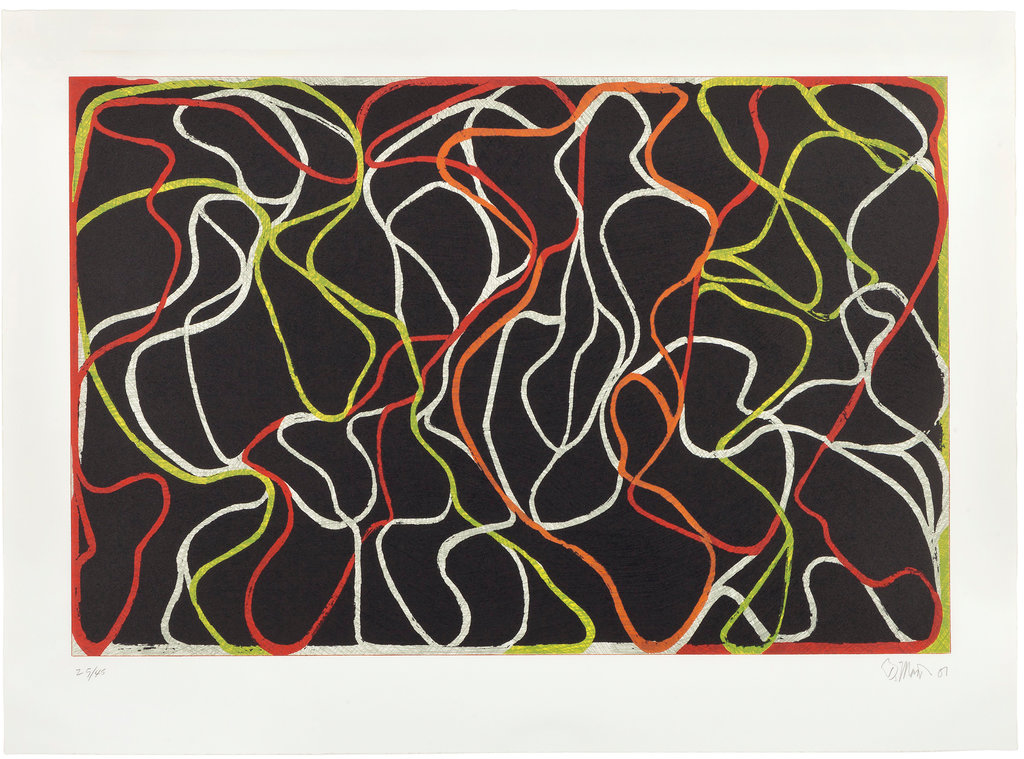 Brice Marden
Beyond Eagles Mere, 2001
Color etching and lithograph on paper
22 x 29,5 in.
Signed and dated
Edition of 45 + 10AP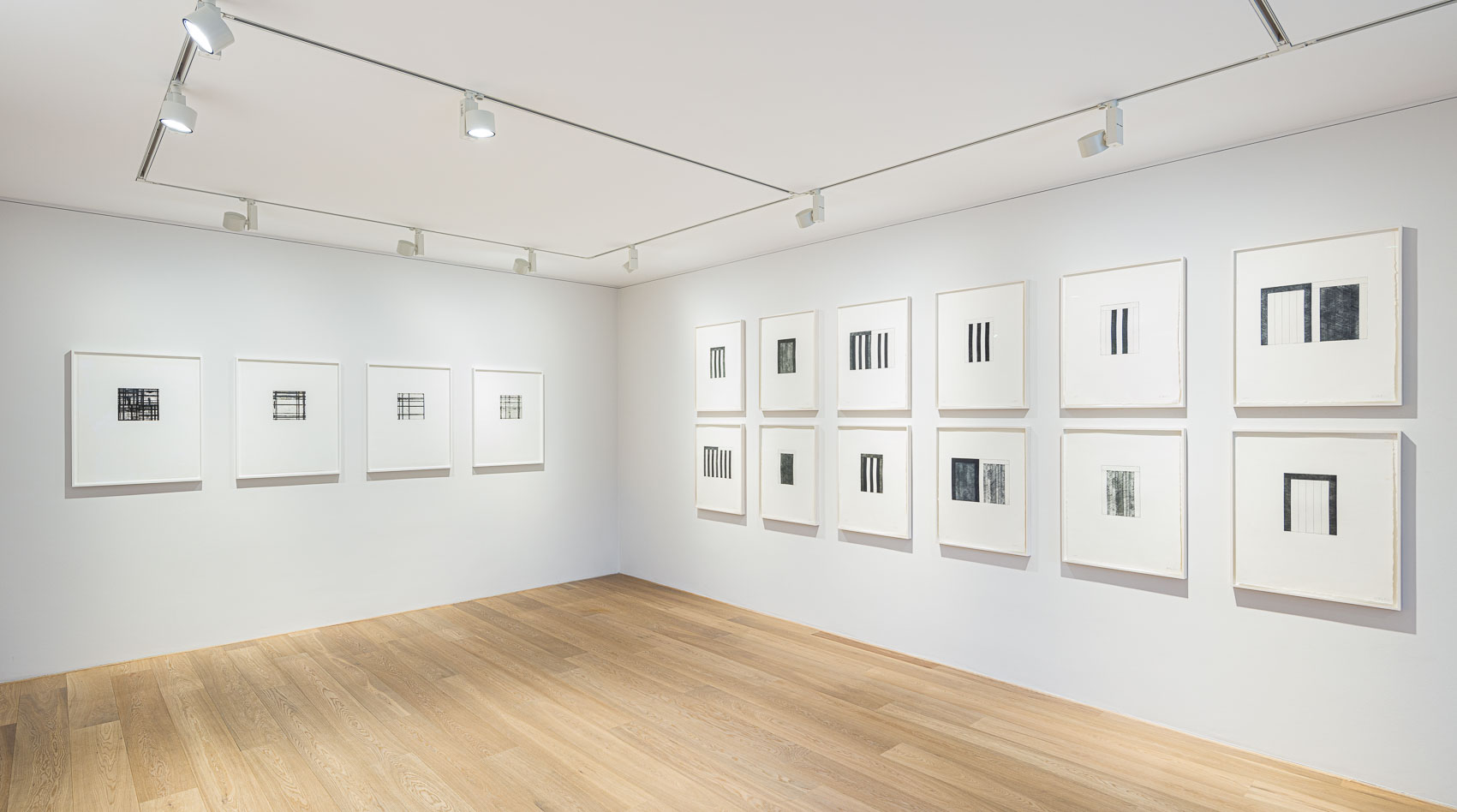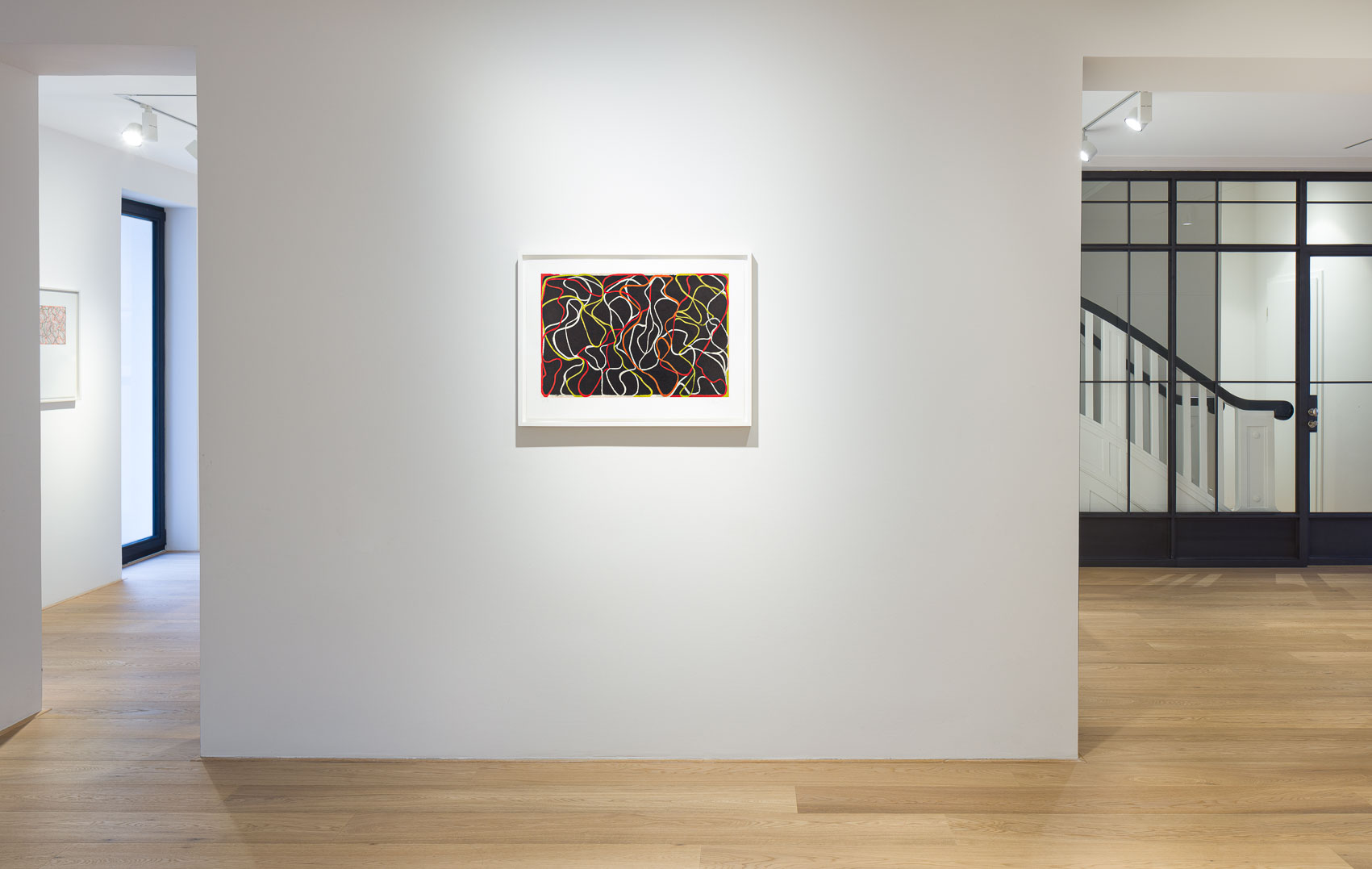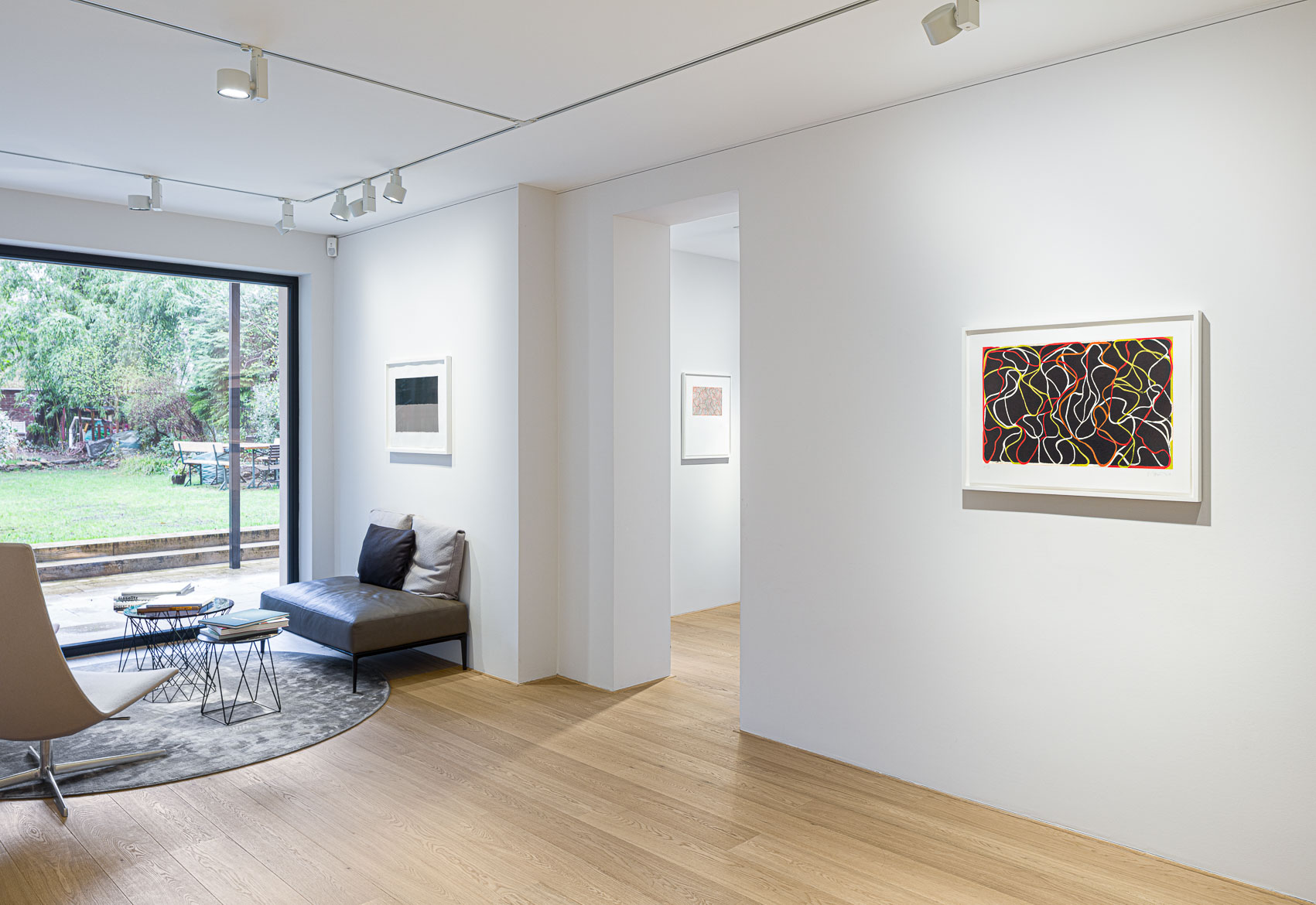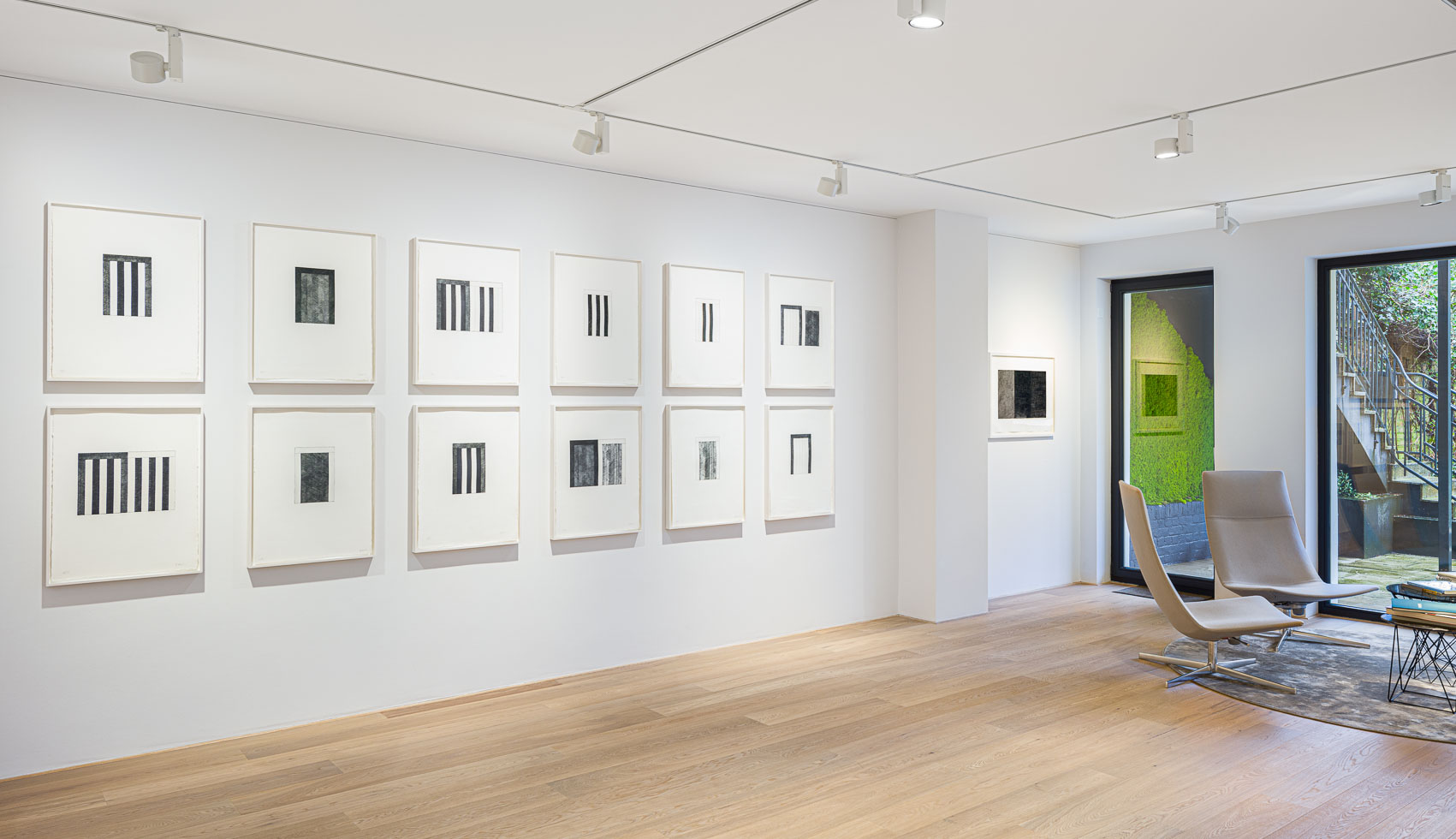 Brice Marden – Prints and Works on Paper
13.03. – 12.06.2020
We are very pleased to present the exhibition "Brice Marden – Prints and Works on Paper" in our Düsseldorf space this spring.
The exhibition focuses on the graphic work of one of the most important American painters of his generation, Brice Marden.
Since his beginnings in the early 1960s printmaking has played a central role in the artist's creative process. New ideas are first treated in sketches on paper, expanded and elaborated in etchings and lithographs and finally crystallize in the large paintings. Brice Marden is rightly considered with Georg Baselitz, Richard Hamilton and Jasper Johns as one of the most distinguished peintre-graveurs – painter/printmakers – of the last 60 years.
His work has been collected by important museums worldwide. In 1971 Marden had his first solo show in Germany, at Konrad Fischer's gallery in Düsseldorf. In 2006 the artist was the subject of a major retrospective at MoMA, which later also travelled to Berlin's Hamburger Bahnhof. 2008 the Museum Wiesbaden presented a retrospective of the artist's graphic work.