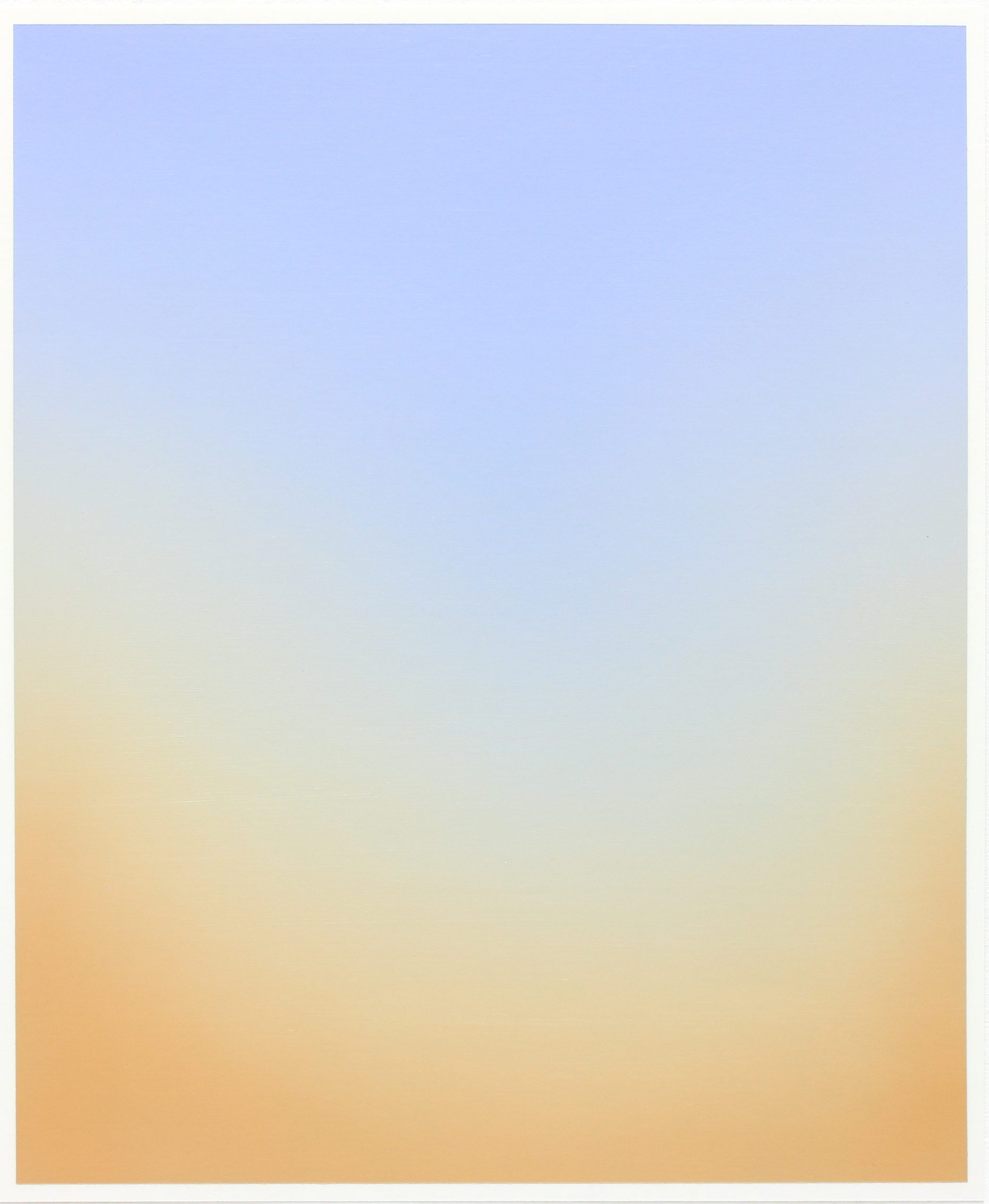 Untitled, 2019
Oil on paper
29 x 24 cm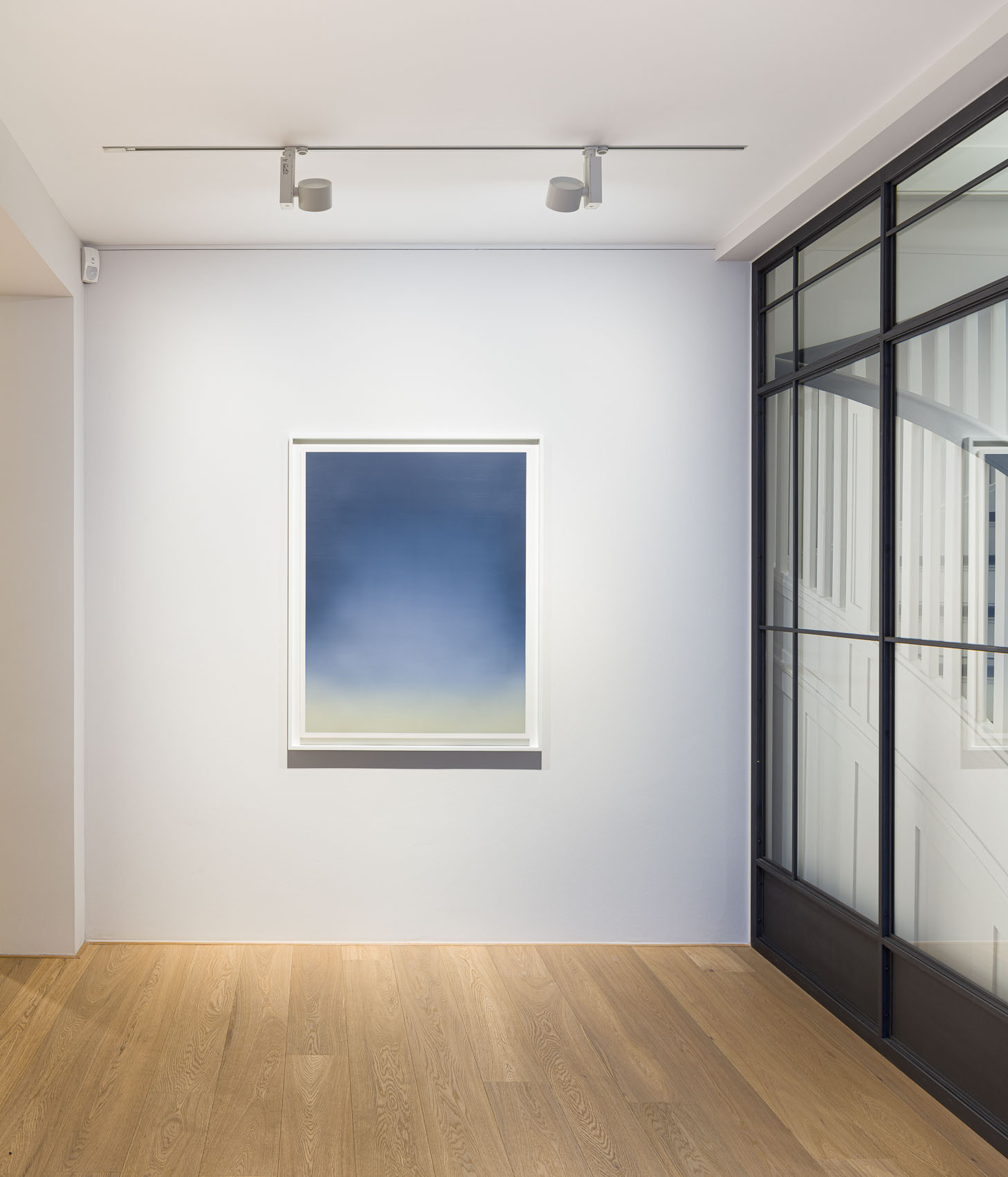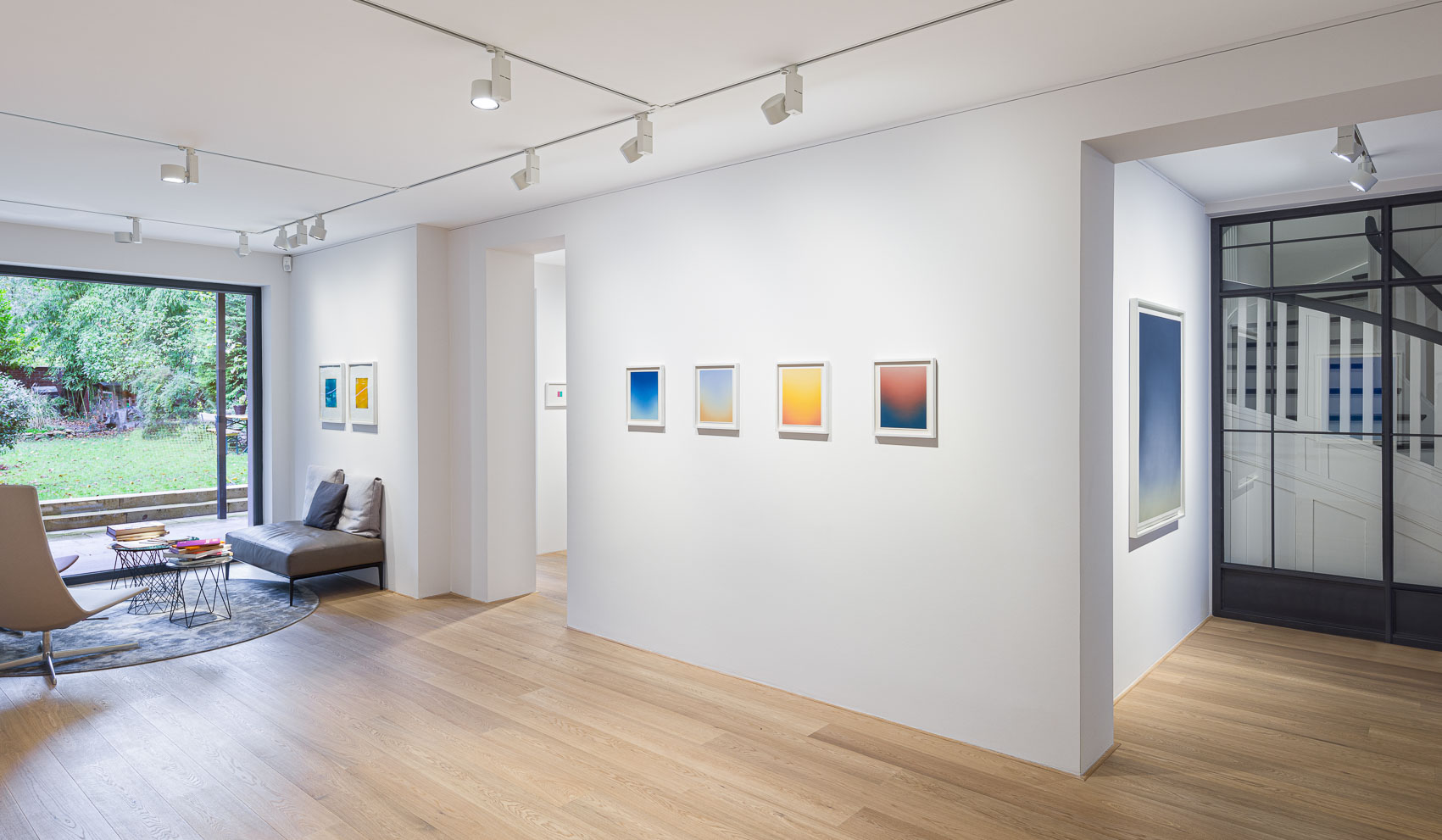 Eric Cruikshank – Reductive in Nature
08.11.2019 – 24.01.2020
We are pleased to present our first solo exhibition of works by Eric Cruikshank (*1975 in Inverness).  Inspired by the sky and landscape of his native Scottish highlands, Eric's paintings examine the meeting points of two commonly discrete subjects: painting from nature and abstraction. He observes:
"Taking landscape as an initial starting point, my paintings are not about literal presentation; instead the focus is on the emotive qualities of place. Using an objective palette tied to the Scottish landscape, colour acts as a vehicle to reveal the picture planes underlying points of reference."
Eric Cruikshank holds a degree in painting and drawing from Edinburgh College of Art. Since his graduation he has received awards, grants and residencies from the Pollock-Krasner Foundation, the Oppenheim-John Downes Memorial Trust, the Hope Scott Trusts as well as the Santa Fe Art Institute, amongst others. His works are to be found in distinguished private collections in Europe, North America and Asia.
Selected works of the exhibition